Introducing the Computational Media Literacies Collaborative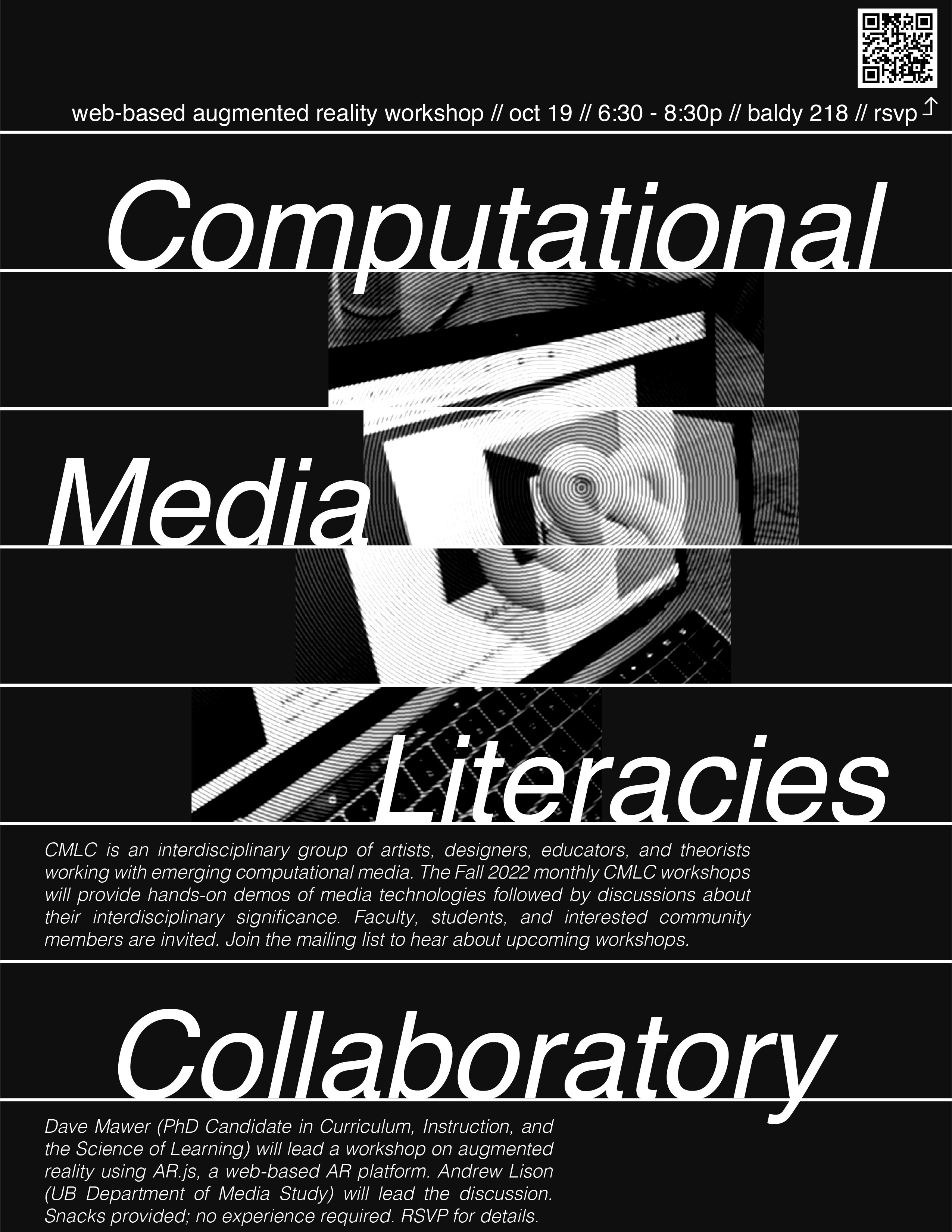 We are happy to introduce the first event put on by a new group at UB, the Computational Media Literacies Collaboratory! Coordinated by faculty members in the Learning and Instruction and Media Study departments, the CMLC will offer workshops on emerging computational technologies in dialogue across theory and practice.
Our first meeting will be an exploration of augmented reality by David Mawer (CISL PhD Candidate) with a discussion/response from Andrew Lison (Assistant Professor of Media Study). It will take place from 6:30–8:30pm on Wednesday, October 19 in the Learning Sciences Lab, Baldy 218.
We ask that you RSVP to the event so that we know how many people to expect.